What Our Customers Have to Say
"I was very impressed with CineCrown services for the completion of my infomercial for my coaching business. Martin made the process very easy and the finished product was outstanding! When deciding on this type of service for my business, CineCrown stood out above other businesses, offering full-service commercial video production, branding, logo design, and marketing."
Gary N.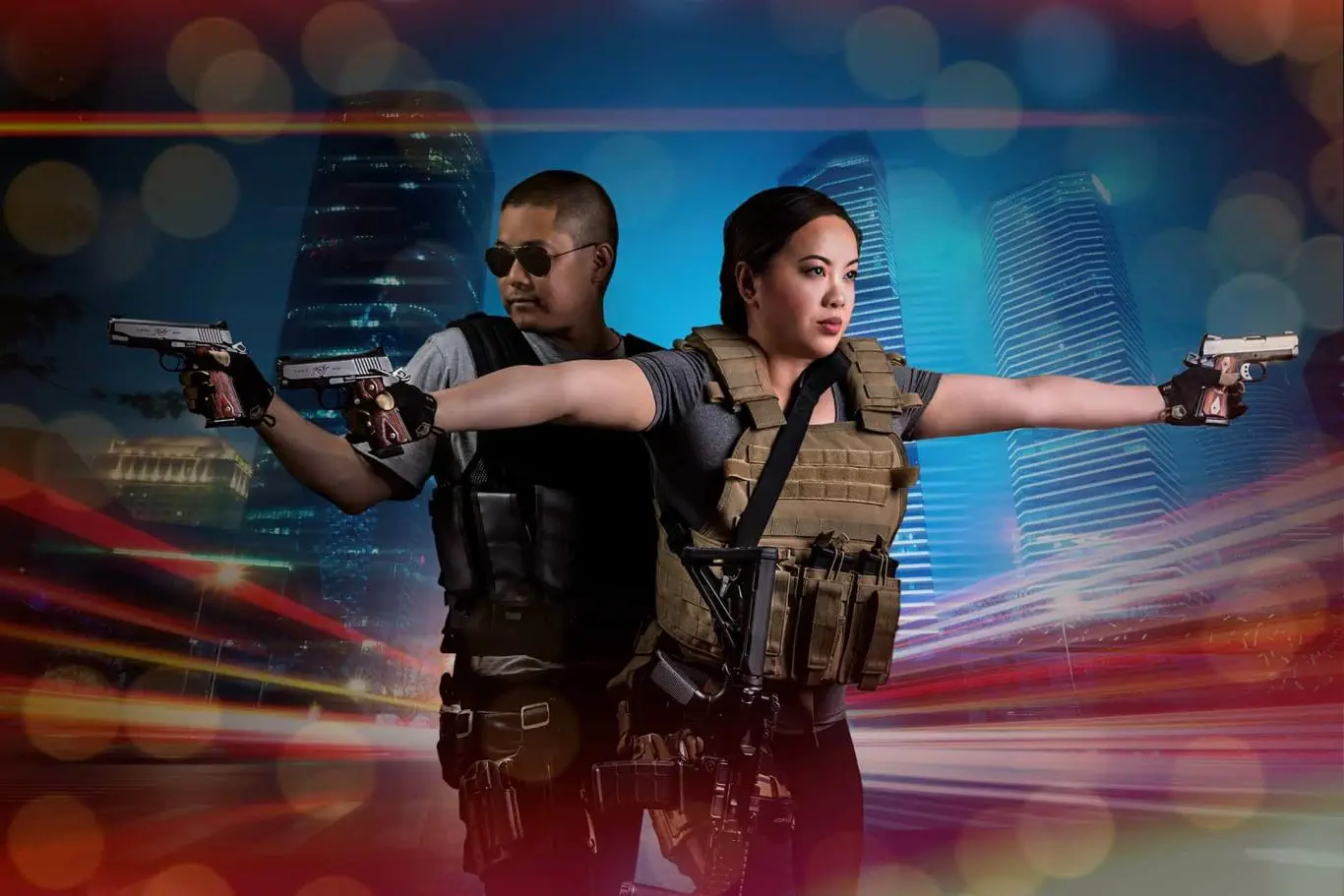 "I have had the pleasure of working with CineCrown and Martin. He went way beyond the extra mile to make sure the film was perfect! Martin was a rock star providing us with a finished project that was beyond our expectation. His passion for his work shows through the masterpieces he creates, and the video to truly express the story we needed, without missing any part of the story, was a remarkable feat."
Jake F.
"Martin and his team made it easy and provided a strategy for the production and post-production stage of the project. They also provided scriptwriting and branding to help me tell an engaging story to my audience and capture the essence of what I was looking for. I highly recommend them if you're ready to take your business to the next level no matter what size you are!"
Noel H.
"Martin was a joy to work with on our testimonial video for an annual fundraiser. From start to finish, the CineCrown team's performance was amazing. Martin was sensitive to our organization's needs and budget, flexible and creative in capturing footage, and diligent in editing to really bring the stories of clients whose lives we've changed to life. He really went above and beyond to help us demonstrate the mission and work of our organization on screen. Martin was kind and patient with the subjects of our video, some of whom had survived serious trauma and that made a HUGE difference in comfortably sharing their stories. He poured his heart into the project and the final video was incredibly moving leaving our audience in tears. "
David H. – Sacramento LGBT President..
"I was very impressed with the quality of the commercial video production photos and videos I received. Overall, if you are looking for an open line of communication, an experienced video and production team, highly competent photographers and videographers, and a product that exceeds your expectations, I recommend CineCrown as a creative agency. Thank you CineCrown and Marin Vo. I look forward to working with you later this year."
Ryan M.
"THERE IS NO ONE BETTER PERIOD!
Hand down, this is the place to go.
"Martin captured the spirit of a Volunteers of America event with utmost professionalism and acute attention to detail. He is an expert truly interested in achieving what we needed for a marketing/public relations video. It was a joy to work with him! His wonderful work demonstrates his amazing talent and wonderful vision. We are incredibly grateful for the beautiful video he created for us!" Alejandra R. – Volunteers of America
"I'm an immigration law attorney who needed a professional project for internet marketing. It's obvious that Martin has a great academic background in IT and graphic design. What really makes for a great experience is his enthusiasm for his craft! We made a good connection."
Ann K.
"I just completed a branding/corporate commercial with Martin & team at Cinecrown. The final product was far and away more than I expected, not because I had doubts with Cinecrown but that's just usually my luck with creative projects."
Sky Home
"I was very pleased with the quality of the video, including the lighting. It looked very legit and high quality. That was super convenient for me and he was timely with the turnaround of the product. I will definitely go back with him the next time I want to do more videos like this."
Aleci S.
"Martin Vo was absolutely a delight to work with. He is fun and makes you feel comfortable! His work is incredible! Top quality! We will definitely look into working with him on future projects! Thank you!"
Barbara T.
"Martin is an incredible person and his place is amazing for the price. Spacious, full of light, and has the type of equipment needed to do a full video shoot. I would especially recommend them. Martin himself is a friendly and vivacious person with years of visual arts experience – his photo books just added an especially pleasant aura in the space that made it fun to record there."
Jabar H.
"If you are looking for the best photographer/cinematographer in the Sacramento area there is no need to look anywhere else, I already have. CineCrown work is beautiful and loves what they do. Very patient and professional. 10 stars for sure!"
Norma D.
"CineCrown Video Production was incredibly enthusiastic and easy to work with. The entire process from concept to final edit was a breeze and I couldn't be more relieved and happy with how our video turned out. We are so glad we chose to make this investment as it has paid off in far greater ways than we could have ever anticipated."
NuRome
"All of my friends and family were blown away with how it came it out. From the start, Martin took the time to help me flesh out my vision. I thought I knew what I wanted but it turns out that it was a half-baked idea. He's a pro at helping companies tell their story. This is the first area where he set himself apart."
Jake H.
"CineCrown is very professional at what they do. They deliver exceptional customer service at a great price. Martin is very passionate with his work and you can definitely see it when you see him in person. If you are in search of a place to help you create wonderful memories, CineCrown should definitely be at the top of this list!"
Ming M.
"THERE IS NO ONE BETTER PERIOD!
Outstanding & Extraordinary.
Martin and his Cinecrown crew were OUTSTANDING on our production day…they made my company and me so comfortable, treated us and all of our team with the utmost respect, they created an atmosphere that made us all have fun taking our pictures, they are true professionals. Martin was always responsive and had amazing ideas to make sure your shots turned out EXTRAORDINARY.
Khalid S.