Sacramento Creative Business Consultant
TELL THE WORLD YOUR STORY THROUGH OUR CREATION
CINECROWN ACADEMY IS A SACRAMENTO BASED LEAD BY AWARD-WINNING PHOTOGRAPHERS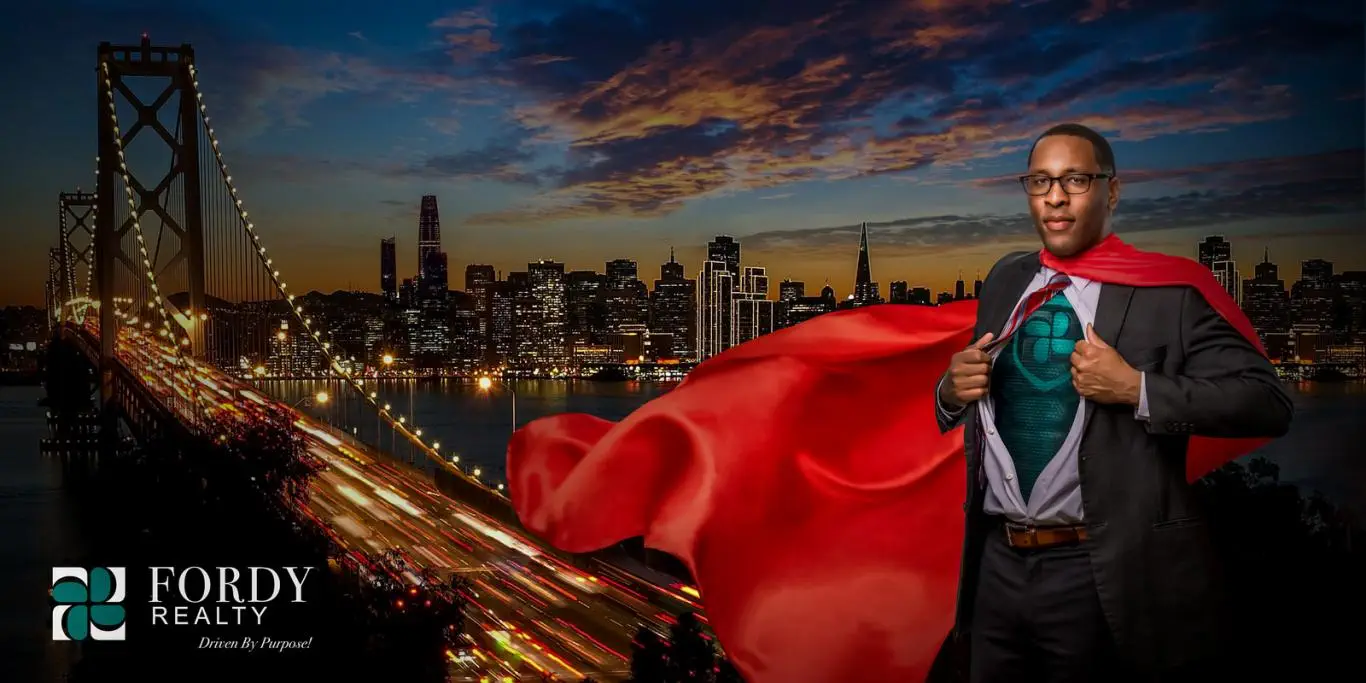 Your Story | Your Life | Your Legacy
STOP DREAMING, START DOING!
Individual or Team Hands-on Business Training, Consulting, & Portfolio Reviews
Some people seem to learn best through visuals and hands-on experience, hearing a concept explained one way and then seeing it put into practice or comparing what they've learned with examples from real-world scenarios. Videos, tutorials, and book reading don't always work for them, who require a more interactive training method to enhance their existing skills to the next level. I am passionate about photography education, video, and creative design. I truly want you to become a better photographer, cinematographer, and artist. That's why I've started offering private lessons as a service.
My private creative lessons are personally tailored to you depending upon your needs and abilities with live question-and-answer sessions available during the lesson to have your skills honed quickly and before long feel confident about applying them in everyday situations.
Why In-Person Experience?
Before we begin, we will find a topic suitable to improve on your weakest areas while expanding upon some of your strongest skill sets. You don't have to feel reluctant whether you're a beginner or novice at photography, video, or design because everyone started from the same place. Portfolio Reviews are also available for people who want an expert's criticism on their images, videos, and artwork.
After almost 2 decade working in the art industry and 

nearly 16 of those years building my own company

, I've seen firsthand what works and what doesn't. I will help you tell your story, create a brand that is authentic to you and your business, and then effectively market it so that the right people know who you are and what you do. 

Whether you want to polish up what you already have or create something brand new, let me make it happen!
Biz 101: In-Person – Branding Strategy Session
FOR ANY BUSINESS | SESSION STARTING AT $495
Do you feel confused and/or cannot move forward? Sometimes we just need an extra pair of eyes and perspective to get us on the right track. If you're unsure of where you want to go with your brand or if need help working out how to position yourself, then Book A Brand Consultation now!
Includes: 2-hour brand clarity consulting in-person or over the phone and/or video conference (zoom), branding knowledge presentation session, and brand worksheet.
My one-on-one branding consultation enables you to ask questions and work on strategy and solutions for your personal brand. I'll cover whatever topics are getting the most attention in your life right now. I'm focused on delivering more value than what you've paid for so that when you walk away from our session together, you'll be able to take things back into your social space confidently.
Bring to the table your questions on how to start branding and marketing, develop a plan to promote a specific program, product, or service, or get guidance on the direction to move your branding or marketing forward (brand identity, product/company name, strategies that convert, etc.)
Clarity about what you really want
A practical, easy-to-implement plan for the next steps
A sense of accomplishment or peace in your life
Ideas for how you will create value in the world––and get paid for it
More confidence in your own talents/experience/expertise
Biz 102: Creative Business Strategy & Consulting
FOR PHOTOGRAPHY & ART BUSINESS | SERVICES STARTING AT $1800
How do I attract clients with actual budgets? Who do I reach out to and how?
How can I use social media effectively and efficiently
Can I charge for my time?
What should I be charging for my time?
How can I stand out from the competition?
What is marketing? Is it really something I need to worry about?
What should my website include? Do you have any tips?
How can I have a niche and also show my range as a photographer?
What is marketing? Do I really need to worry about SEO?
Do I really need to compile and write a portfolio and resume and all that other stuff?
To succeed in the art industry you need to immerse yourself with strong business and marketing skills to establish yourself in the industry and advance your career. Most important is your brand messaging. If you don't have a strong brand identity behind your work, it doesn't matter how good your photos or artwork are. You need to create a brand that is authentic to you and your business, and then effectively market it so that the right people know who you are and what you do.
Create a strategic marketing plan based on your goals and help you track your progress.
Plan your day-to-day tasks and help you establish a routine to get the most out of your business.
Develop a clear understanding of your brand, what you represent, and how you can utilize that to your advantage.
Create a website that is tailored to your needs and showcases your work in a way that will attract your ideal clients.
Understand the ins and outs of social media, from how to get started to how to use it to get clients.
Build a list of contacts that will get you clients and get you the exposure you need to make your business a success.
Understand your niche to make sure you aren't wasting time and resources trying to service a market that isn't a good fit for you.
Learn about SEO and how to get your website to show up online.
Biz 106: Creative Business Marketing Audit + Plan
FOR PHOTOGRAPHY & ART BUSINESS | SERVICES STARTING AT $5000
We are a group of successful business consultants, marketers, photographers, artists, etc. who have been through what you are going through now. With our help, you will be able to set up a business, create a website, reach out to clients with actual budgets, understand the importance of social media, learn what SEO is, how to use it effectively, learn how to market your business, find your niche, how to charge clients effectively, how to scale your business, what to look out for in terms of competition, how to understand business development, etc.
You've been working as a freelancer for a while now. You've been doing awesome work, but you're ready to take your business to the next level.
You're ready to stop spinning your wheels and working on projects that don't fit your target market.
You're ready to work with clients who love your work, each and every time.
You want higher-paying clients, consistently.
I'll help you unlock your potential, and then I'll help you build a business that lets that shine through.
You want to stop wasting time on low-paying, low-quality leads.
You value personalized feedback over one-size-fits-all marketing strategies.
You've tried everything, but you know you need more than "business tips" to get the results you want.
You're ready to Do The Work.
You're an expert in your field, not an expert at marketing.
You believe in the work you do, not the sound of your own voice.
You know that most marketing advice is useless, and you're tired of wasting your money on it.
You're ready to stop spinning your wheels and get more clients in less time.
You know that when it comes to marketing, less is more.
You will get an individualized roadmap tailored to your business, which you can implement immediately, saving you time and money.
You will get clarity on your ideal client, what you are best at, who to reach out to, how, and WHY.
You will get recommendations on how to make social media work for you, how to raise rates, and how to get more clients.
You will get recommendations on how to develop a brand style guide, and how to build a brand that is recognizable, memorable, cohesive, and unique.
You will get the full list of the tools I use to run my business.
An extensive checklist of every aspect of your business, providing full transparency into how it stacks up.
A personalized action plan for improvement, with specific categories that resonate with the growth of your business.
Find out how to pitch yourself to brands, publications, etc. without feeling like you are begging.
Learn how to attract the right clients for your business, and how to make social media work for you.
Increase your rates without sacrificing the quality of your work
Deepen your understanding of what makes a good portfolio, and how to make it work for you
You need to bring Any digital camera, mirrorless, or Phone cameras with auto and maunual mode.
Includes:
Up to 2 hours total in-person
My name is Martin Vo, I have breathed and lived the art of storytelling since I was accepted to the art academy at the age of four, the youngest artist at the time. I created stories through vibrant oil paintings on canvas with an artistic touch. In seven years of college, photography, and filmmaking allowed me to tell a greater story, the love story of two people. Stories can pass from generation to generation, and be relived through album photos and videos. My goal is to pass on your story to your family, your kids, and future generations. I believe I can capture this through filmmaking and photography to seal your memories so that they can be remembered forever. I believe that storytelling is extremely powerful and this is why I want to tell yours.
CREATIVE DIRECTOR, PHOTOGRAPHER, EDUCATOR, CONSULTANT
Martin Vo has more than 30 years of experience in the art world. He grew up in California in 1994 and earned a handful of Bachelor's degrees and awards. He won many artistic awards since he was nine years old. Only a short time after arriving in Sacramento, he won the prestigious Top Ten Youngest Artists in Sacramento Award in 1996. He also has won many other awards and contests throughout his High School including oil painting, drawing, woodcarving, and sculpture. He graduated from High School with the highest score possible International Baccalaureate in Art and exhibited his first Art Show to the public.
Continuing upwards in his career as creative director, He graduated from California State University, Sacramento with seven different degrees, including a Bachelor of Art in Photography and Cinematography Studio Arts and a Bachelor of Science in Graphic Design, branding, and marketing focus.
Through dedication and hard work, he became the youngest creative director of Studio 316. Eventually, this led to him opening his own Studio for photography and video productions. He would then go and receive the number one best artist award from the local Sacramento TV Station KCRA3 as their A-list Filmmaker. He also placed second place in the creative division for the Wedding and Portrait Photography International (WPPI).
Martin has the education and experience to produce products that would exceed the client's vision. Martin continues to acquire more knowledge of new technology that will bring forth new skills and styles to the products we offer. Martin gained recognition and status to become currently a Creative Director and Director of Photography at CineCrown Studio.
"CineCrown really went above and beyond to help us demonstrate the mission and work of our organization on screen. Martin was kind and patient with the subjects of our video, some of whom had survived serious trauma and that made a HUGE difference in comfortably sharing their stories."
David H. – LGBT President.
"We chose CineCrown above and beyond other solicitations because of their competitive pricing and extensive history working with other agencies. CineCrown proved to be a successful venture in helping us achieve a well-rounded branding campaign. The video series properly educated, informed, and motivated our audience on the importance of seeing, hearing, and reporting . . . It was a pleasure working with Martin Vo and his team."
Jo N. – Senior Officer at SAC RT
"Corporate marketing vs. website for a nonprofit board. It's obvious that Martin from CineCrown has a great academic background in IT and graphic design. What really makes for a great experience is his enthusiasm for his craft!"
Ann K. – Attorney
Feature Creative Portfolio
Let's create the art together, beautiful and authentic!
Booking Your Sessions Now
Thank you very much for taking the time to inquire about our services. CineCrown team will help you with any project.
We're truly blessed to do what we love and we appreciate your time and consideration in choosing us!
To start the process please take a few minutes to answer the following questions in the quote form. We will follow up with you for availability and consultation appointments.
LOOKING FORWARD TO MEETING WITH YOU