MultiCultural Wedding Photographers & Videographers
MORE THAN JUST MOTION & PICTURES, WE CAPTURE ONCE-IN-A-LIFETIME, BEAUTIFUL, AND AUTHENTIC MOMENTS.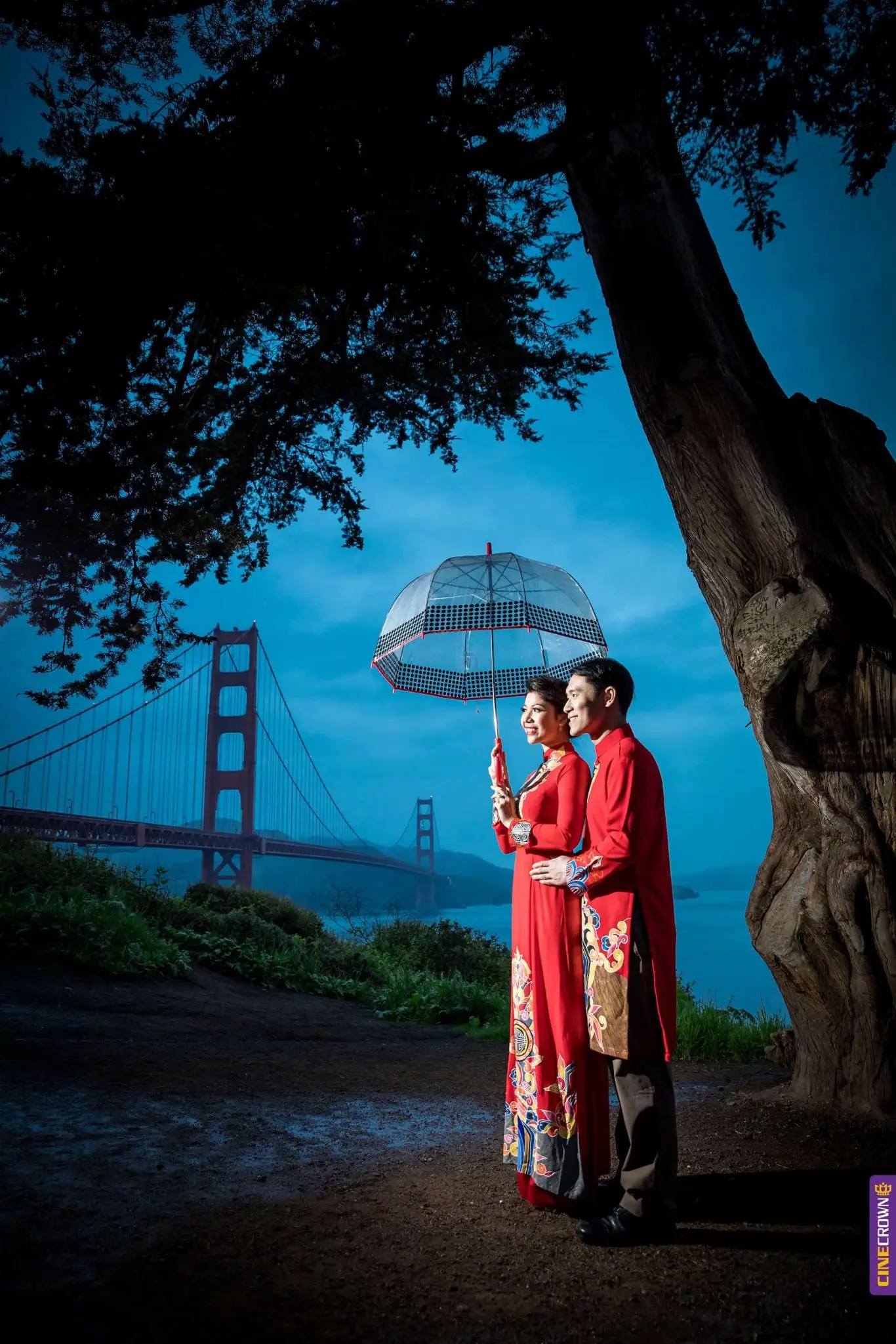 CINECROWN IS A SACRAMENTO BASED AWARD-WINNING CULTURAL & MULTICULTURAL WEDDING PHOTOGRAPHY & VIDEOGRAPHY TEAM.
California is one of the most diverse locations in the world and because of this, we have many variations of weddings that take place. As wedding photographers based in the capital of California, we pride ourselves in learning about significant and key events during a cultural wedding. These weddings include but are not limited to, Chinese weddings, Persian weddings, Filipino Weddings, Indian weddings, and many more.
Cultural weddings consist of more than just a traditional wedding, it has many different cultural aspects that enrich the event. The beautiful vibrant color and family gathering create many emotions for the parents, loved ones, and guests. We help capture all of these moments to tell your story for the generations to come.
CineCrown is a Sacramento-based award-winning photography studio that loves to capture wedding cultures. We understand the high demand for cultural weddings and the different components that each entitles. Every wedding will be different from the other, and we are ready to cater our service to your needs.
Our high saturation and vibrant style of photography have made us an easy pick to cover culture weddings in Sacramento. Cultural weddings are built on the foundation of strong colors and saturation as well as a high value for religion and we can capture all of this to build your story for you.
Sacramento Cultural Wedding Photography & Video
YOUR WEDDING IS JUST AS IMPORTANT TO US AS IT IS TO YOU,
GET IN TOUCH WITH US TODAY!
Wedding Experience in MultiCultures
But besides photography improvement, these remarkable experiences have played a huge in our growth as a people at CineCrown. Capturing those moments in which collision of cultures does not bring violence, but peace and excitement has been enthralling. And we are always glad to be part of these events as we learn the vitality of every bit that makes the human tribe whole. 'What have we really learned?' You may ask. And we have the answer.
Barongs are the apparel designed for the Filipino grooms, while Chinese Weddings and Tea Ceremonies are inseparable. For Korea, it is more enjoyable with grooms sending Kireogi as a gift to their mother-in-law. Such practices may sound quite strange for Americans though who prefer the modern weddings with a little touch of the traditional culture. Despite the place, we at CineCrown are always privileged to be part of these various cultural ceremonies, both as photographers and individuals.
Cultural Wedding Photo Portfolio
CineCrown is Sacramento's Top Wedding Photographers and Videographers in Sacramento, Napa Valley, Bay Area, Vallejo, Ek Grove, Granite Bay, Roseville, Rocklin, San Mateo, Placerville, Lake Tahoe, South Lake Tahoe, San Francisco, and greater Bay Area. CineCrown focuses on capturing beautiful wedding photos when they photograph weddings, events, family photos, engagement sessions, and maternity photos. CineCrown is devoted to top customer service and making sure that they receive 100% satisfaction guaranteed. Not only are they excellent at being videographers, but they are great a great wedding photography company that does weddings photography in Sacramento, Elk Grove, El Dorado, Bay Area, San Francisco, Napa Valley, Granite Bay, Rocklin, San Mateo, Roseville, Lake Tahoe, and South Lake Tahoe. CineCrown is always excited to work with new upcoming brides and amazing clients, and is ready to provide design consultations as well as wedding consultations.
OUR WORKS ARE JUST SIMPLY RETELL YOUR WEDDING DAY IN A CREATIVE WAY
South Asian (Indian) wedding
What does South Asia have to offer? Traditional weddings are full of fun and vigor. Typically, they have a series of celebrations that are conducted several days before the actual wedding. Examples of these events include the Mehndi party, the Baraat, and the Sangeet. The wedding apparel and the exotic animals the grooms ride on make these weddings seem like fantasies.
Persian & Muslim Wedding
One of the more opulent cultural weddings that is still practiced today is the Persian ceremony. It features the Sofreh Aghd celebration which is the main ceremony of a Persian wedding. They also contain various cultural items such as honey, holy books, and candelabras, which are placed on the table throughout the event. Bride and groom will stand in the middle of the dance floor while all the friends, guests and family toss flower petals at them.
SouthEast Asian Weddings
These cultures (such as Chinese, Vietnamese, and Cambodian) cultural weddings based in the United States are a blend of American tradition as well as American culture. The wedding begins with an intimate Tea Ceremony which happens at the bride's home with the parents. This is where the families of both sides are introduced formally and pray to their ancestors. The couple then seeks blessings from other elders before they are served tea for respect. Following this, the groom will bring the bride to his place now to have a tea ceremony at his place. The remainder of the wedding will be American-based traditions such as bouquet toss, cake cutting, etc.
Catholic Wedding (Mexican & Filipino)
Catholic wedding traditions are full of rituals that they follow on the wedding day. Weddings held in the Roman Catholic Church are very spiritual and involve a full mass. The bride and groom kneel or stand at the church's altar. The godparents present them with gifts of a rosary, a prayer book, and a kneeling pillow. Filipino & Mexican weddings are large family affairs values, oftentimes treated as family reunions. At the core are four rituals that serve to unite the families of the couples. The bond created and the spectacular celebrations make these weddings a model of traditionalism mixed with modernity.
Multicultural (Interacial) Weddings & Other Cultures
A multicultural or interracial wedding is the marriage of two people of different cultural or religious backgrounds. How can couples incorporate the most important elements, make everyone happy, and still stay on budget? At CineCrown we will help give ideas and suggestions to make your wedding look absolutely unique to your own personal vision. We had experienced shooting diverse wedding cultures above as well as many other cultures we haven't mentioned.