Sacramento Cinematography Classes for Beginners
TELL THE WORLD YOUR STORY THROUGH OUR CREATION
CINECROWN ACADEMY IS A SACRAMENTO BASED LEAD BY AWARD-WINNING PHOTOGRAPHERS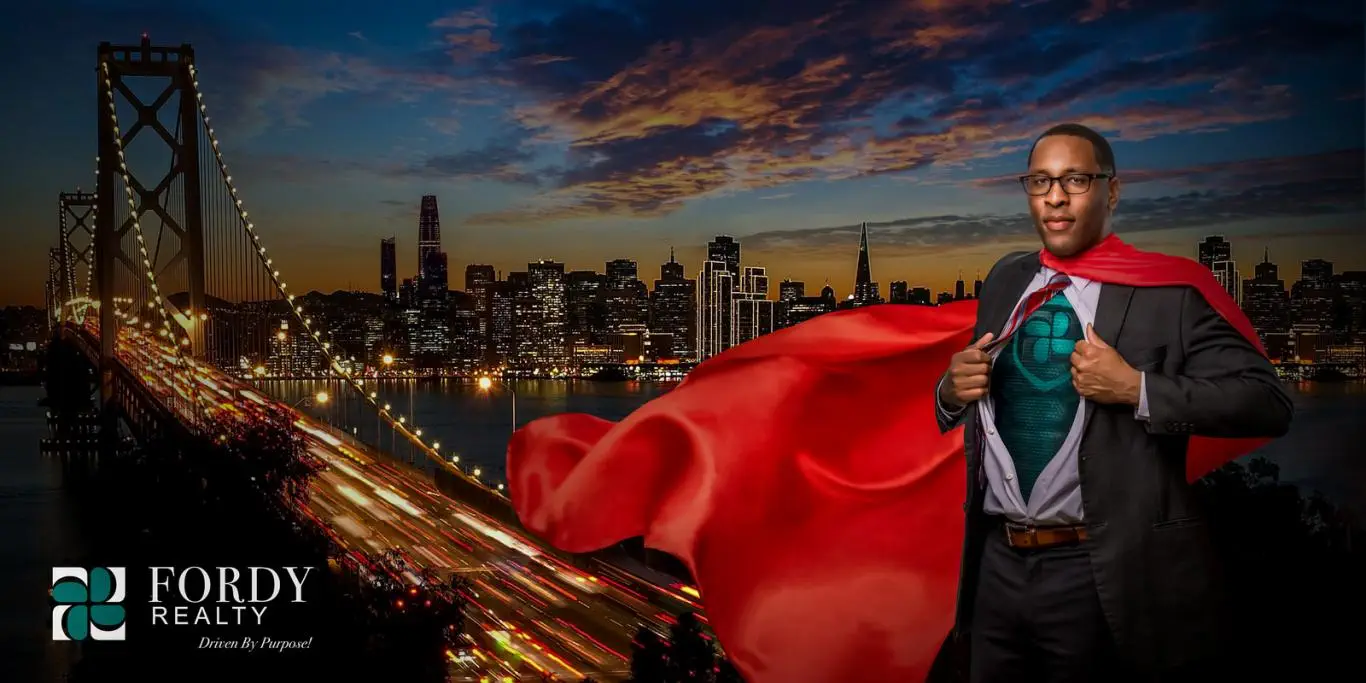 Your Story | Your Life | Your Legacy
Tell the world your story!
Photography & Video Classes
Teaching students to make and understand photographs and films is not frivolous; what they learn through this media has real value in their lives. No matter their career paths, the practice of making pictures, and all that it entails, enriches and expands their lives. Photography and video require attention to a wide range of technical and artistic elements, which must align if students are to produce strong images. Attention to detail is pivotal to my teaching.
Throughout the classes, I asked detailed questions about each student, talking about photographs and photography, filmmaking, and film with the new vocabulary that would soon become second nature to them. The craft and vision of visual art are married in my approach to teaching. I teach with a passion for the medium of photography & cinematography, the art form I've been practicing for decades. Anyone who walks into my classes can see I love working with people and encouraging them to see the world in a different way. I know my enthusiasm spurs my students on, just as their excitement and discoveries affirm my work with them.
Film 101: Introduction to Filmmaking & Video creation.
Join our encompassing workshop on film production to learn quick overview of all aspects of the industry. This workshop covers the basic everything from rights acquisition and screenplay development to working with writers and packaging projects. We will also delve into pre-production, filming, post-production, marketing, and distribution. Additionally, you will gain essential knowledge on creating film packages, conducting story and script analysis, delivering effective pitches, and understanding world of video production. Expand your understanding of film production with this comprehensive workshop.
Film102: Pre-Production & Production Workshop
During this course, you will gain knowledge about operating cameras in studios. You will become familiar with the functions and basic operation of modern camcorders. You will also learn about production terminology and the roles of individuals involved in the production process. Additionally, you will develop the skills needed to shoot well-composed and properly framed videos. The course will techniques for proper lighting and controlling exposure. You will also understand the distinction between professional and amateur video. Once you have mastered these skills, you can take your video production to the next level by learning the art of editing. The possibilities are endless!
We will guide you in learning the basics of video editing and equip you with special techniques to make your videos look professional. Understanding the necessary steps and techniques is crucial for creating impressive and impactful videos that will make you proud to share with your loved ones.
Story development, screenwriting & pre-production, scheduling.
The filmmaking process for creating a film is like the pros.
Gain a clear understanding of concept development for commercial films.
​Scripts writing & bringing your story to life.
To effectively prepare for a film shoot, it is crucial to understand all the industry procedures involved.
Master the art of directing and producing productions from scratch.
Unleash your creative potential and master the art of professional cinematography.
Some tips and tricks to kickstart your career in filmmaking.
Discover how ANYONE can create their own high-quality films.
Film 103: Basic Video Editing & Color Grading Workshop
Join our Digital Editing workshop and take your skills to the next level! Our Video Editing Film103 course is designed to introduce you to the exciting world of post-production video editing. Through hands-on experience with cutting-edge video editing software, you'll become proficient in navigating the software and mastering its functions. Don't miss this opportunity to unlock your creative potential and excel in the digital editing industry! In this workshop, participants will learn basic video editing practices and experience enhancing a video, including color grading, and adding graphics and effects.
Discover the art of crafting your own mesmerizing demo reel. By mastering this skill, you'll be able to showcase your talent and captivate potential clients or employers. Unleash your creativity and learn the secrets behind creating a compelling demo reel that sets you apart from the competition. With step-by-step guidance and valuable tips, you'll acquire the knowledge needed to make a lasting impression in your industry. Don't miss out on this opportunity to take your career to new heights – enroll in our course today!
​So dive into the world of video editing as you create your demo reel and unlock new opportunities to dazzle and impress potential clients or employers with your undeniable creativity and expertise.
Crafting a captivating demo reel can be an intricate and time-consuming process. From start to finish, every step in the video editing journey demands attention to detail and creative finesse.
Discover the ultimate guide to mastering color correction with our comprehensive and expert-approved step-by-step process. This in-depth tutorial covers everything you need to know, including invaluable tips on effectively utilizing the powerful Lumetri Scopes and Lumetri Color Panel.
Unleash your creative potential and master the art of professional cinematography and editing.
Understanding the art of Color Grading and applying it in a professional manner is essential for creating impactful videos that evoke specific moods and emotions.
Discover the power of utilizing the newest graphics features within Premiere Pro CC to effortlessly craft captivating titles, lower thirds, and beyond.
Film104: Beginner Filmmaking Lighting Workshop
An in studio lighting course designed specifically for cinematographers who want to set up their own studio. You'll also learn how to use professional lighting equipment for commercial video and setup your own professional studio in limited space. You will learn how to set up your camera and use different equipment, as well as how to adjust it according to the needs of a photo (height, saturation, color temperature). This course will show you what equipment to buy, and then teach you the basics of the other equipment that may be in your kit already, so that you can master professional-level lighting techniques for creating stunning and dramatic films.
New studio lighting skills are rare in this day and age, but with the right training you can be a pro in no time. Whether it's your first career or an additional skill set to your repertoire, you'll get the best instruction on all fronts when you start learning with these top-tier resources.
Expensive equipment, professional studio models and huge studios are not necessary for taking gorgeous shots. Your knowledge of studio lighting and other technical aspects coupled with your creativity will do that. This course will give you the necessary knowledge without having to use expensive practices.
You've got the basics and now it's time to take your photography skills to the next level or start supplementing your income by taking photos in a studio.
The effects of various studio lighting equipment and the recommended equipment for a starting studio.
The use of different backgrounds, lighting setups and camera lenses is important to ensure you get the type of background that suits your needs. The best way to do this would be through a process of trial and error until you produce the work you want.
In-depth with the different types of lighting equipment, use of master and slave, and how to properly use them. In addition, it covers efficient usage of bright light, balancing light exposure and the importance of taking proper readings.
One of the most fundamental concepts about lighting is controlling the levels of light in your images, as well as what kind. This tutorial will introduce you to setting up three point lighting, beauty dish, soft boxes, colored gels, and using reflected light to create both hard and soft look. You will learn how to use different sources, such as white, gold and silver lights, as well as how diffuse light affects of your filmmaking.
Photo 104: Expand Photography Skill to Video
Each settings on your camera provides a world of potential for bettering your photography, whether you use a DSLR, point and shoot, Mirrorless, or smartphone camera, learn the tons of tricks that you can do with the equipment that you already have, without complexity and staying in Auto mode. You don't need a high tech camera to make amazing photos. Come grab a seat!
Make those pictures move. Expand your skills to take full advantage of today's digital camera's ever expanding HD video capabilities. This hands on video workshop will guide through the full settings of your camera to produce the best videos possible. These video classes are hands on workshops that will cover all you need to know to produce great videos using a traditional photography camera.
During each session students will be introduced to the fundamentals of video making from tripods to free hand, sound settings and microphones (provided by PhotoManhattan) to composition and motion, video settings and much more. Course will include weekly assignments, and in-class shooting and practice. This course is intended for photographers if you want to learn as cinematographer do take film 101. Limited to 10 Students.
A video-enabled camera.
Level of Knowledge Assumed: basic still photography understanding and practice. Students are expected to feel comfortable browsing camera and exposure settings for still photography. The first half of our Photo I course can suffice depending on each student.
Book A Class (All in-classes currenly close)
PRIVATE CLASSES ONE-ON-ONE ARE OPEN
"CineCrown really went above and beyond to help us demonstrate the mission and work of our organization on screen. Martin was kind and patient with the subjects of our video, some of whom had survived serious trauma and that made a HUGE difference in comfortably sharing their stories."
David H. – LGBT President.
"We chose CineCrown above and beyond other solicitations because of their competitive pricing and extensive history working with other agencies. CineCrown proved to be a successful venture in helping us achieve a well-rounded branding campaign. The video series properly educated, informed, and motivated our audience on the importance of seeing, hearing, and reporting . . . It was a pleasure working with Martin Vo and his team."
Jo N. – Senior Officer at SAC RT
"Corporate marketing vs. website for a nonprofit board. It's obvious that Martin from CineCrown has a great academic background in IT and graphic design. What really makes for a great experience is his enthusiasm for his craft!"
Ann K. – Attorney
Feature Creative Portfolio
Let's create the art together, beautiful and authentic!
Thank you very much for taking the time to inquire about our services. CineCrown team will help you with any project.
We're truly blessed to do what we love and we appreciate your time and consideration in choosing us!
To start the process please take a few minutes to answer the following questions in the quote form. We will follow up with you for availability and consultation appointments.
LOOKING FORWARD TO MEETING WITH YOU